Yukon
Passed at 9 on March 6th, 2016
Fathered 45 puppies as noted below.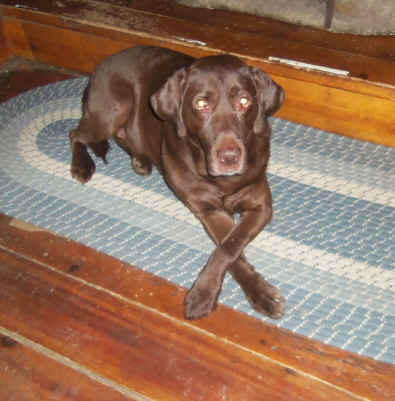 February 24th 2016. 11 days before his passing.
Newfoundland Outpost Camp, accessible only by plane.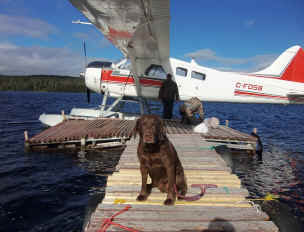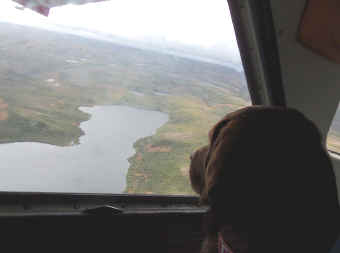 Yukon was neutered Jan. 2016.
It was suggested at his age and with no upcoming breedings we did this for his future health.
10 chocolate Puppies born April 4-5 2014 6 male, 4 females with Gelati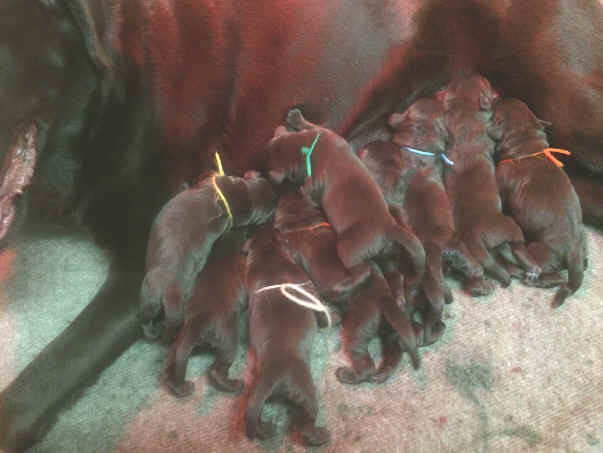 National Senior Dock Dog Title

Regional Master Dock Dog Title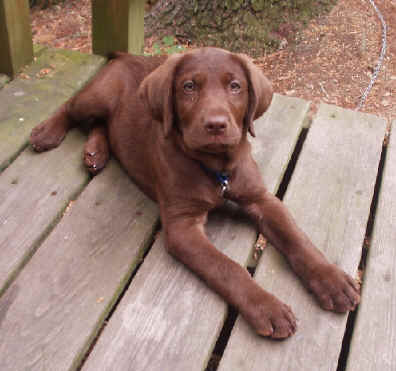 Yukon at 9 weeks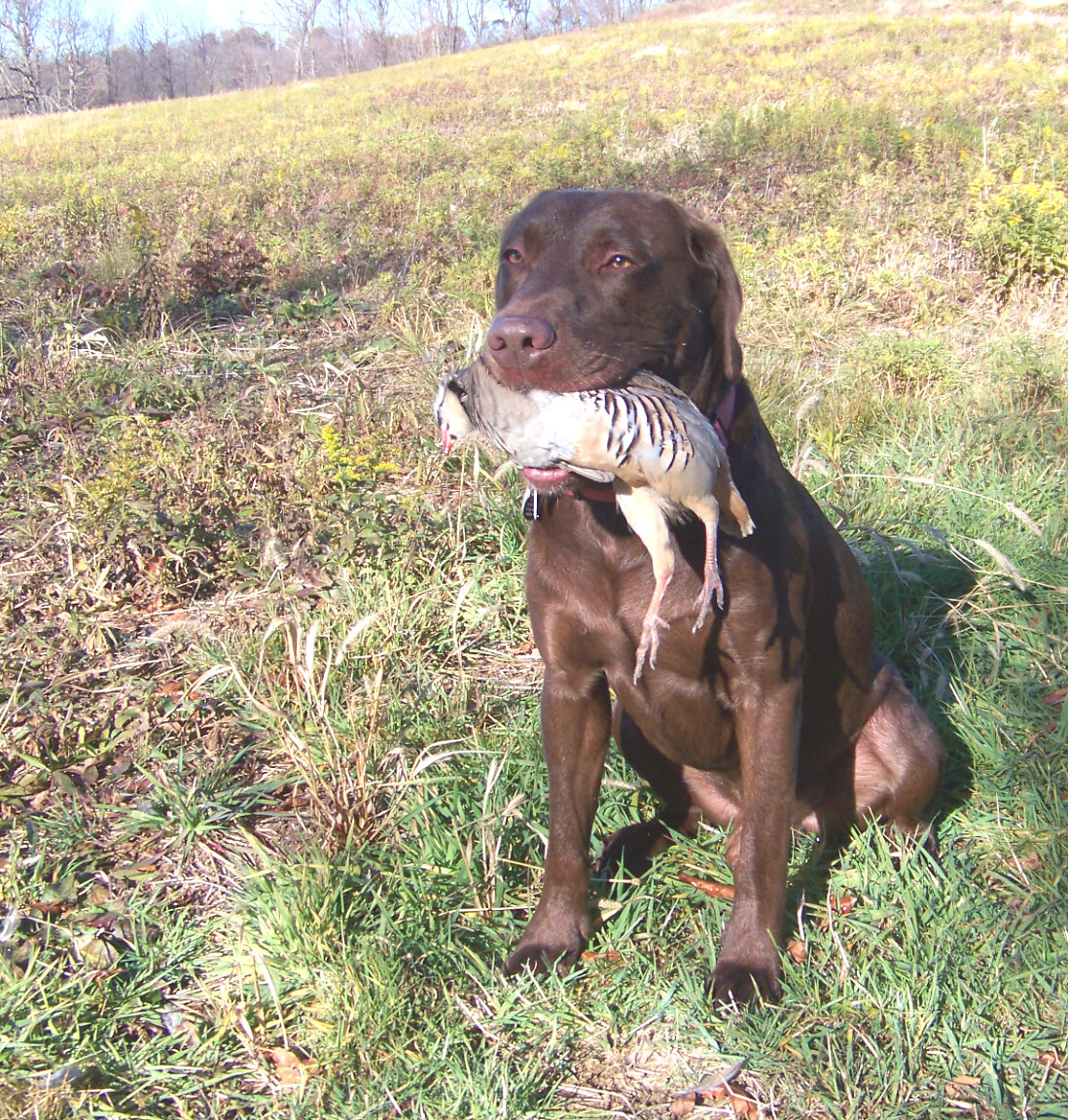 Chukar Hunting
This photo is now in the June/July 2011 issue of
The Retriever Journal
1-800-447-7367
You may see the page by clicking here
Yukon wins First Place in our first Dock Dog Event 2010
Watch Video by clicking here and allow to load.
2014
Jan 31st, Feb2 and Feb 4th to Gelati
10 Puppies born April 4th and 5th. 2014
6 males - 4 females - All Chocolate.
2013
Jan 19th, 2013 to Kevin Landis's Gelati - 7 Pups born March 22, 13
All Chocolate, 2 males 5 females

Gelati


Click on image for larger picture

Click on image for larger picture

One of the girls at 3 mos.
June 22

Click on image for larger picture
Here is Addie. One of the female puppies from this litter, looking a lot like dad!
Just under 1 year old.
Video of Yukon and Hazel called Dogs at Play, by Kevin Landis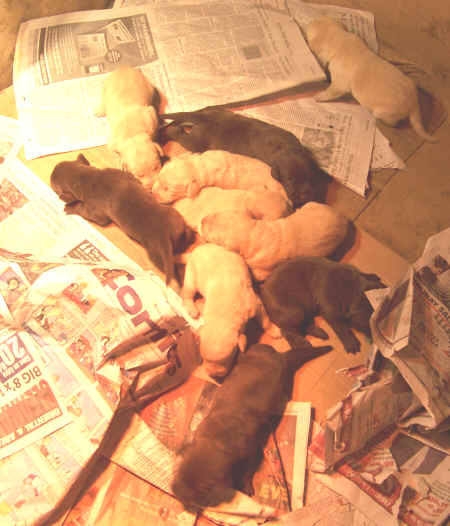 Yukon's first babies with Ginger, a Yellow Lab 10
Puppies born January 14, 2010 6 Yellow and 4 Chocolate
Second Litter with Ginger born Dec. 30 2010.
13 puppies - 7 chocolate and 6 yellow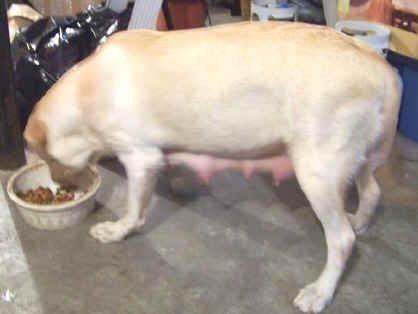 We bred Yukon to Dixie, a registered yellow lab on Memorial Day 2011.
Assuming she is pregnant, then the pups will be born around the First of August.
Dixies Pedigree (Litter Certificate)
3 Puppies with Dixie September 30, 2011
Click on images for larger photo's
Two pictures of Yukon and Angus from last litter.
click on pictures for larger image
Feb 20th, 2013, 2013 to Greg Yesko's Dixie


Two yellow pups April 2013